All passion projects bring an extra level of freedom and challenge creators on how much a medium can be pushed. In Beast we took this premise to heart and had a hell of a time in the process. For this one I created 3D animation guides to be traced over by traditional animators and also helped with 2D animation.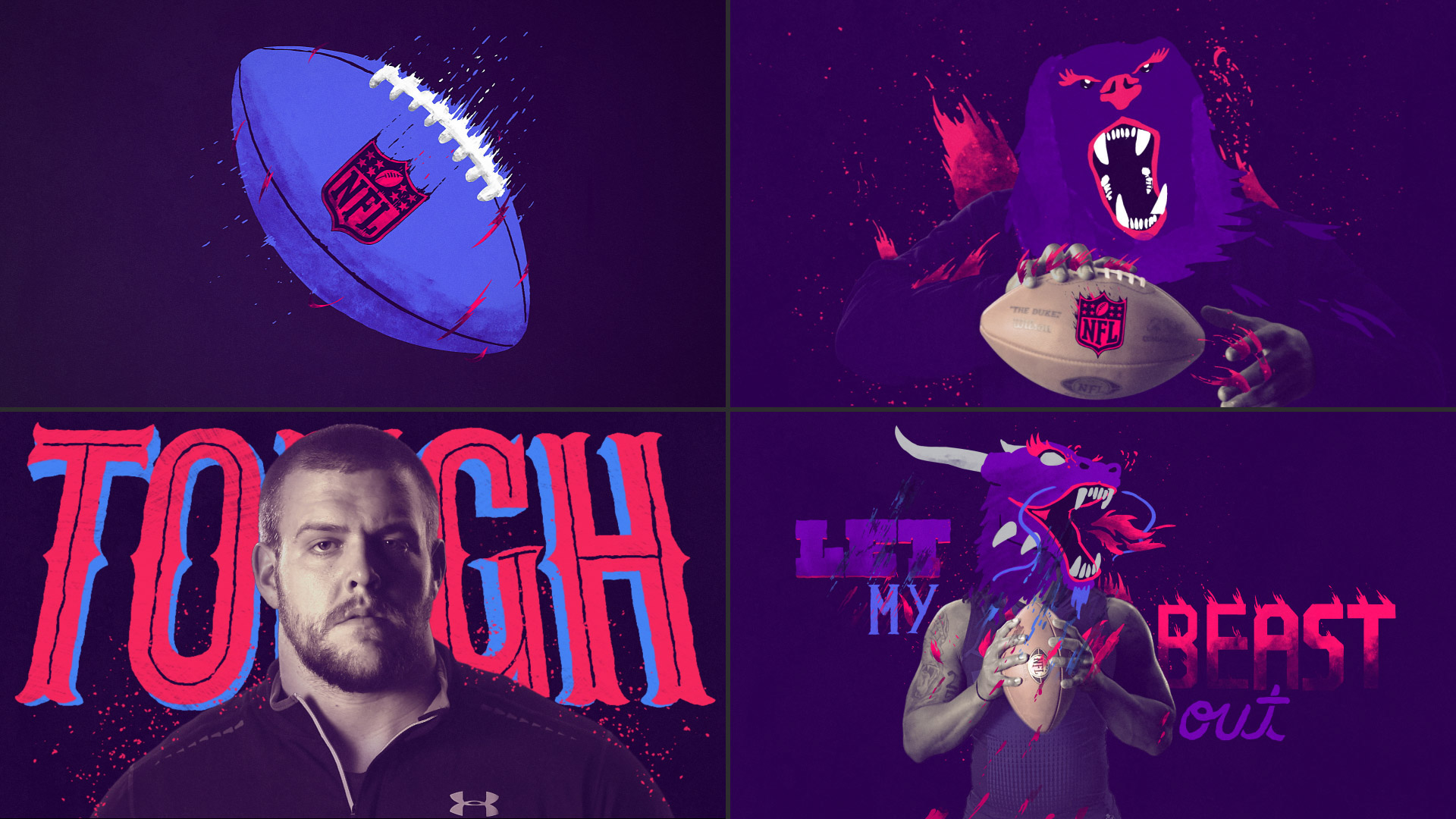 STATE DESIGN:
CREATIVE DIRECTOR: Marcel Ziul
HEAD OF PRODUCTION: Alex dos Santos
GENERAL MANAGER: Tais Marcel
COPYWRITERS: Juliana Mendonça Siqueira, Alex dos Santos
EDITOR: Marcel Ziul
ILLUSTRATORS: Fernando Bittar
LEAD 3D ARTIST: Mauro Borba
2D ANIMATORS / COMPOSITORS: Shawn Lee, Marcel Ziul, Mauro Borba, Ken Pelletier
CEL ANIMATORS: Lyuben Dimitrov, Regis Camargo
ROTO: CG Lab
AUDIO: Marcelo Baldin @ Combustion Audio
VOICE: Beau Stephenson
FOOTAGE: Directed by Marcel Ziul for NFL Network. All rights reserved, NFL Network.